Caiti Cuts her Hair for Marie Curie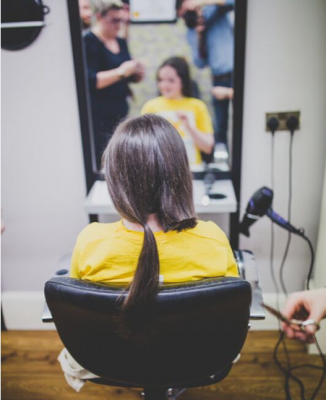 Congratulations to Caiti Gorman P7 and her mum Anita who have taken the very brave step to get their hair cut and shaved to help raise funds for The Marie Curie Cancer Fund. Cancer has directly effected Caiti and her family and this charity is very close to their hearts.
Caiti and her mum have raised the outstanding amount of £8,500 !!! Their target was £3,000! we are immensely proud of Caiti and her mum for being so brave and selfless. Thank you to everyone for showing overwhelming support and generosity. Well Done !
Be A Food Waste Hero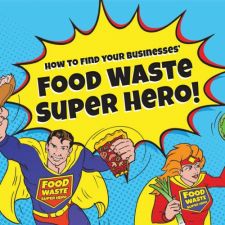 We are taking part in an exciting Food Waste Challenge being run by Keep Northern Ireland Beautiful, Eco-Schools NI with support from the Department of Agriculture, Environmental and Rural Affairs, (DAERA).
Children have been asked to become 'Food Waste Heroes' at home in a bid to reduce the amount of food waste being sent to landfill in our black bins. Each family (P4 to P7) has been given a bin sticker and a family pledge fridge magnet to display at home. Children have been asked to have fun with food recycling, over mid-term break, e.g. by dressing up as super heroes to throw Food Waste in the caddy or brown bin, making posters to put up in the kitchen or make up a rap etc.
There is a council run competition for families to submit a photo of them being Food Waste heroes at home. One winning photo will be chosen from each council area and the school will receive a prize. (See details below).
Your local council will also have resources and information on food waste and recycling facilities in your area.
Stunning Views of Carnacaville
Thank you to Gavin Martin of Magnetic North Drone Photography for providing such splendid views of our school grounds and stunning surroundings.
School App Available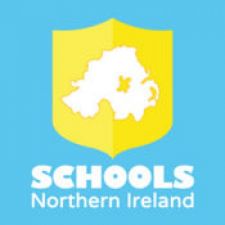 Upcoming Events...
Monday, 23rd April 2018
Art and Craft After School (P1-P3 2pm -3pm pupils can get 3pm bus. P4-P7 3pm - 4pm)
Tuesday, 24th April 2018
After School Tennis (P1 & P2 2:15pm - 3:15pm, P4 & P5 3:15pm - 4:15pm)
Wednesday, 25th April 2018
Acti Sport After School (P3 2:15pm - 3:15pm, P6 & P7 3:15pm - 4:15pm )
Thursday, 26th April 2018
GAA Training (P5,P6,P7 3:15pm - 4:15pm)
Friday, 27th April 2018
basketball After School (3pm - 4pm Weather permitting in school yard)
Saturday, 28th April 2018
First Holy Communion (11:00am Church of the Assumption, Newcastle)
Monday, 30th April 2018
Art and Craft After School (P1-P3 2pm -3pm pupils can get 3pm bus. P4-P7 3pm - 4pm)
Tuesday, 1st May 2018
After School Tennis ((P1 & P2 2:15pm - 3:15pm, P4 & P5 3:15pm - 4:15pm))
Wednesday, 2nd May 2018
Acti Sport After School (P3 2:15pm - 3:15pm, P6 & P7 3:15pm - 4:15pm )
Thursday, 3rd May 2018
PSG Quiz Night. Everyone welcome to enter a team (8:00pm The Anchor Bar, Newcastle)
GAA Training (P5,P6,P7 3:15pm - 4:15pm)
Friday, 4th May 2018
basketball After School (3pm - 4pm Weather permitting in school yard)
Tuesday, 8th May 2018
After School Tennis (P1 & P2 2:15pm - 3:15pm, P4 & P5 3:15pm - 4:15pm)
Wednesday, 9th May 2018
Acti Sport After School (P3 2:15pm - 3:15pm, P6 & P7 3:15pm - 4:15pm )
Friday, 11th May 2018
Confirmation for P7 (11:00am Church of the Assumption, Newcastle)
School Closes for all pupils at 2:00pm (Bus will be available)
Monday, 14th May 2018
Art and Craft After School (P1-P3 2pm -3pm pupils can get 3pm bus. P4-P7 3pm - 4pm)
Thursday, 17th May 2018
GAA Training (P5,P6,P7 3:15pm - 4:15pm)
Friday, 18th May 2018
basketball After School (3pm - 4pm Weather permitting in school yard)