Caiti Cuts her Hair for Marie Curie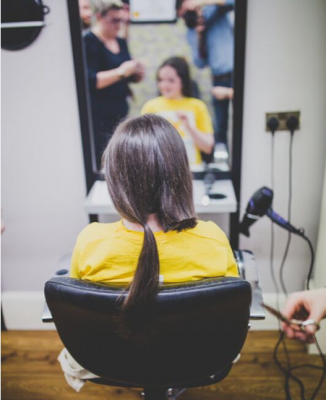 Congratulations to Caiti Gorman P7 and her mum Anita who have taken the very brave step to get their hair cut and shaved to help raise funds for The Marie Curie Cancer Fund. Cancer has directly affected Caiti and her family and this charity is very close to their hearts.
Caiti and her mum have raised the outstanding amount of £8,500 !!! Their target was £3,000! we are immensely proud of Caiti and her mum for being so brave and selfless. Thank you to everyone for showing overwhelming support and generosity. Well Done !
Stunning Views of Carnacaville
Thank you to Gavin Martin of Magnetic North Drone Photography for providing such splendid views of our school grounds and stunning surroundings.
School App Available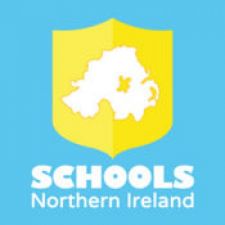 Upcoming Events...
Friday, 25th May 2018
Basketball After School (3pm - 4pm Weather permitting in school yard)
Monday, 28th May 2018
Bank Holiday (School closed for all pupils)
Tuesday, 29th May 2018
After School Tennis ( P3 2:10pm - 3:10pm, P6 & P7 3:10pm - 4:10pm))
Wednesday, 30th May 2018
Acti Sport After School (P1 & P2 2:10pm - 3:10pm, P4 & P5 3:10pm - 4:10pm)
Thursday, 31st May 2018
Sports Day (10:00 am Weather permitting)
GAA Training (P5,P6,P7 3:15pm - 4:15pm)
Monday, 4th June 2018
Art and Craft After School (P1-P3 2pm -3pm pupils can get 3pm bus. P4-P7 3pm - 4pm)
Tuesday, 5th June 2018
Option for Sports Day if needed (10:00am )
After School Tennis ( P3 2:10pm - 3:10pm, P6 & P7 3:10pm - 4:10pm))
Wednesday, 6th June 2018
P1 & P2 Fort EverGreen Trip (Return to school for 2:00pm)
Acti Sport After School (P1 & P2 2:10pm - 3:10pm, P4 & P5 3:10pm - 4:10pm)
Thursday, 7th June 2018
P4 trip to Exploris Aquarium (Back to school for 3:00pm)
P7 Adventure Club (residential. Return to school Friday after lunch)
GAA Training (P5,P6,P7 3:15pm - 4:15pm)
Monday, 11th June 2018
Art and Craft After School (P1-P3 2pm -3pm pupils can get 3pm bus. P4-P7 3pm - 4pm)
Tuesday, 12th June 2018
Schools Cricket Competition (all P5 @ 10:00am in Dundrum Cricket Club)
After School Tennis ( P3 2:10pm - 3:10pm, P6 & P7 3:10pm - 4:10pm))
Wednesday, 13th June 2018
Acti Sport After School (P1 & P2 2:10pm - 3:10pm, P4 & P5 3:10pm - 4:10pm)
Thursday, 14th June 2018
GAA Training (P5,P6,P7 3:15pm - 4:15pm)
Monday, 18th June 2018
Art and Craft After School (P1-P3 2pm -3pm pupils can get 3pm bus. P4-P7 3pm - 4pm)
Wednesday, 20th June 2018
P7 leavers Mass (7:30pm Church of the Assumption Newcastle)
St Josephs Primary School, 25 Carnacaville Rd, Newcastle BT33 0JS
028 4372 2185