Back To School Uniform Project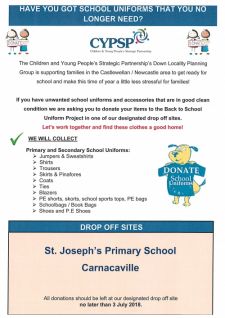 BACK TO SCHOOL UNIFORM FAIR
CASTLEWELLAN /NEWCASTLE
Do you have a child starting / attending a primary or post primary school in Castlewellan or Newcastle?
Join us at our Back to School Uniform Fair to get your children ready for school!
1 August 2018
South Eastern Regional College
(Castlewellan Road, Newcastle, BT33 0UR)
10.00am-12.00pm & 4.00pm-7.00pm
Stunning Views of Carnacaville
Thank you to Gavin Martin of Magnetic North Drone Photography for providing such splendid views of our school grounds and stunning surroundings.
School App Available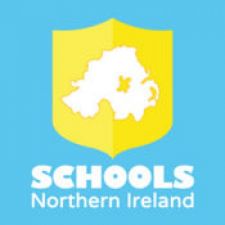 St Josephs Primary School, 25 Carnacaville Rd, Newcastle BT33 0JS
028 4372 2185